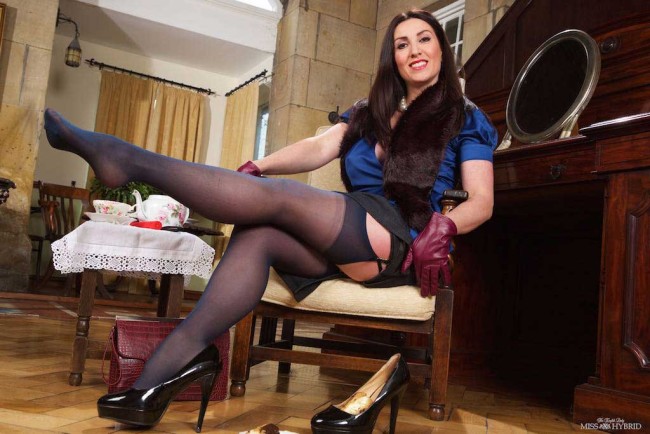 Miss Hybrid Layered Nylons And Sexual Fetishes High Quality Super Size Photo Update, 4K UltraHD Video Coming Very Soon
Miss Hybrid layered nylons and wet pussy.
Miss Hybrid is preparing her annual speech for the Women's Institute at their annual meeting only this year Miss Hybrid has a conflict of events. Knowing how much the ladies will miss her informative and educational speech Miss Hybrid decides to video it instead. Miss Hybrid as always is looking amazing in sexy double layered nylons, pantyhose, stockings and suspenders, the gusset of which is already soaking wet and through which you can see Miss Hybrid has her jeweled butt plug inserted. The video lecture is packed full of sexual fetishes and activities along with demonstrations of nipple clamps, the inserting and extraction of several stainless steel chain links from her wet pussy. Finished off with the crushing of cream cakes in stiletto heels and vylon clad feet and a pee in the teapot to be left for the maid.
Please click the sample photos below to see a sample thumb gallery and the full write up from Miss Hybrid her self taken from the full uncensored and hard core HQ photo set available inside misshybrid.com.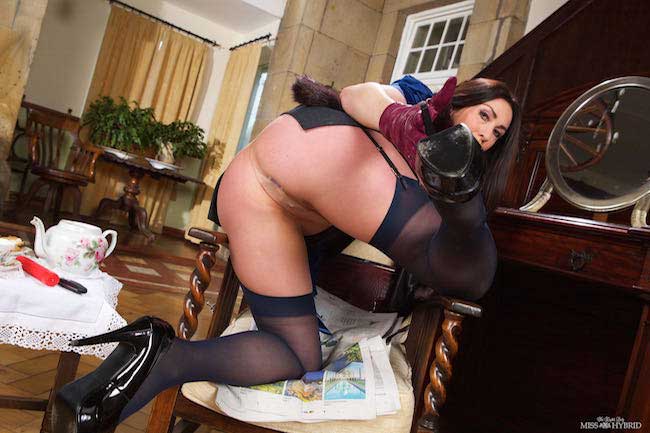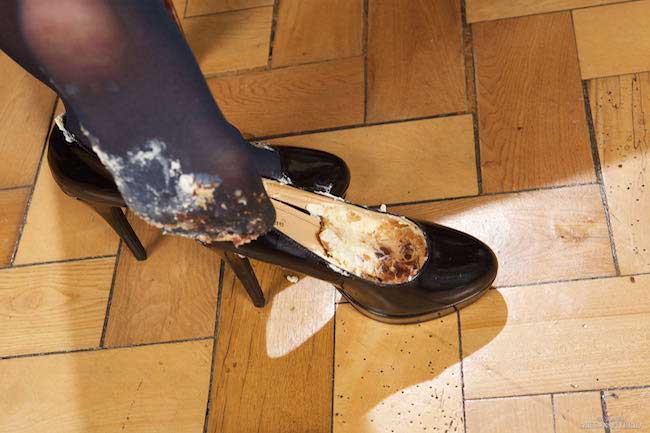 To see the complete hard core and uncensored high quality, super size photo set the coming soon 4K UltraHD video and all of Miss Hybrid's HD videos and photos please click here to visit misshybrid.com.
And to keep bang up to date with all the gongs on and comings off at the Manor please click here to visit misshybridblog.com.
---