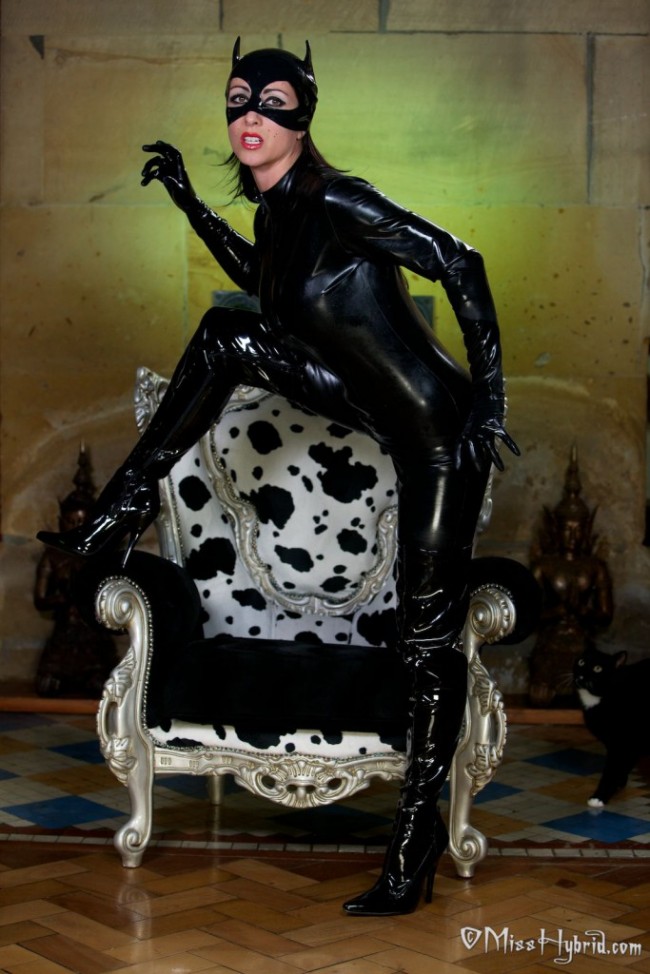 Latex Mistress
I am a member of Misshybrid's site, with the user name Latex-Mistress-Lover. I would like to proceed for a custom work, based on a "real" wrestling match in which Misshybrid "really" wins.
Here is my script:
Scene 1: Misshybrid is wearing tight blue jeans, that are folded up so that her feet and ankles are seen clearly. She is also wearing high heel shoes/sandals, and a top which would suit her jeans or a bikini. In the begining she is first standing and talking to the camera, like she is talking to the watcher about her background in sports, and how she gained her fit look. She will also talk about her physical superirority compared to other girls, and flex her arm muscles. She will be filmed from feet to head, can be leaning on a wall or sth. During this talk she will also be doing some shoeplay/dipping (I can send pics of what I mean).
Scene2:This time she is sitting on a chair, dressed up the same way. Again,all her body from feet to head will be filmed, and she will do some shoeplay. She is now talking on the phone talking to another girl about thier respective boyfirends wrestling match. She says that they are a better and hotter couple, so she is confident that her boy will win. The other girl, who is weaker than Misshybrid, will not agree. Misshybrid will then stand up, and talk about how they train with her boy, and how herself can physically and sexually dominate her as well. While she does it, she does dipping (it is about taking the shoe off while standing, I can send the pic). Both girls then decide to watch the match together, and wrestle themselves after the match. While she is standing and dipping, Misshybrid will be filmed from head to toe again.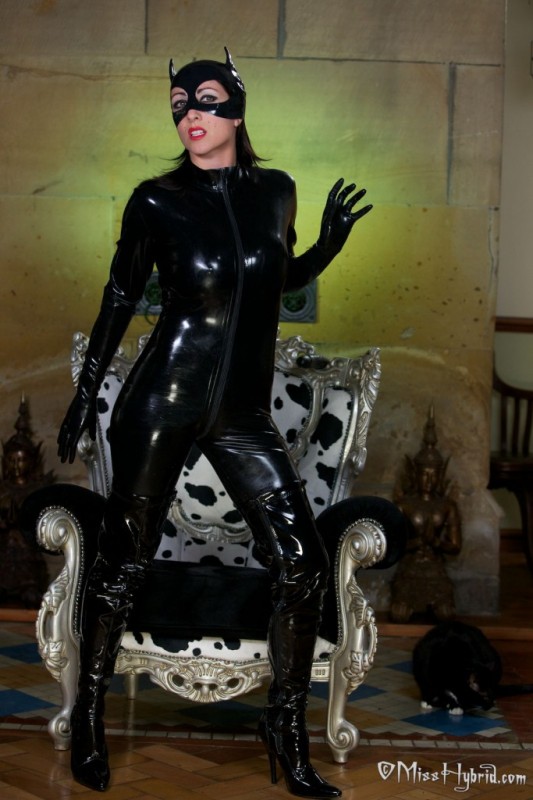 Scene 3:The girls meet in a room and strat to watch their boyfriends match. They watch the match on TV, while sitting. Miss Hybrid has the same clothes as in the two previous scenes. Both girls will be filmed from head to feet. The arrogant and weaker girl is dresses less simple than MissHybrid, like more fashionable or dressed up like
going out. We understand that she is more like a model or a sexy barbie, and not as fit as Misshybrid.. She can be wearing latex which would be ideal as I love a Latex Mistress or leather pants…. She can also be wearing boots or high heel shoes. During the time they watch the match, Misshybrid does shoeplay again. She talks about the match and about the way her boyfriend is humiliating the other's. She will be talking dirty. The other girl sits in a more arrogant way like crossing her legs. Although she watches her boyfriend loose, she keeps on being arrogant. When the match is over, the girls stand up, stare at each other's eyes and start to do some trash talking. Misshybrid will tell the weaker girl that she will dominate her just the same way as her own boyfriend did to hers. She will say things like "my boyfriend made yours his bitch, now you will be mine" (I mean just an exemple…). And will do some more dirty talking about how she will physically and sexually dominate her. Then they start to wrestle. During the whole action Misshybrid will be in her jeans that are folded up as I said, and BARE FEET.. The other girl will have hers on. After a REAL WRESTLING, Misshyrbid gets the weaker girl step by step and easily down.. First she gets the girl down on dry land, after taking her to several positions like backbreaker, or other humiliating positions, and lying her down and climbing on her, and then humping her back and Latex Mistress, gets off on this… Then she gets the girl in schoolgirl pin position, sits on her belly and straddles her (I can send the pics). After a while, she likes the way she sits on the girl… She starts to rub her crocth part on the girls belly, then sits on her chest… then turns the position to a facesitting… After sitting like this for a while and she continues the dirty talk, and starts grinding the looser's face. She then, against the other girl's will, puts her zippers down and her pants a bit down, masturbates herself and rub the looser's face with her pussy, untill she ejacultes… I would like to see body fluids on the loseer's face. If Miss Hybrid can squirt, that would be perfect. Satisfied, Miss hybrid stands up, and diffuse the cum on the lossers face with her foot. Then she goes to sit on a chair again… But the weaker girl wants to wrestle again, and asks for oil wrestling, and in the end the looser will be dildo fucked. As she is a stripper in a club and has done this before, she is confident. She takes her shoes off to, and both girls start oiling up themselves, Miss hybrid in her jeans and bikini, the other girl in her pants and bikini. They do this in the oil pit, which already has some oil on it as well. This becomes a very shiny oil wrestling. I want to see the real very wet and shining look on all over Misshybrids jeans.
After a REAL WRESTLING again, Misshybrid naturally and confidently gets to the victory again.. she will humiliate the other girl in any position she likes, in a way only a real, fit and sexy woman could do to a cute barbie doll who needs a lesson… There again will be straddling, schoolgirl pinning, Latex Mistress, facesitting. While she is facesitting/dominating the looser, she controls thye weaker girl easily, since she is much stronger. She puts the dildo on, without taking her jeans off. The the dildo can be thrown to her from side. She will then unbotton the weaker girls button, take her pants down and open her butt, and starts fucking her with her dildo. She will do all that in her in oiled and shining jeans..
IN the end, she will get up and pull her zippers up give some poses in oily jeans and tells to the camera how she humiliated the other girl, all her body from head to toe being filmed…
To see more of Latex Mistress Miss Hybrid please click here
---