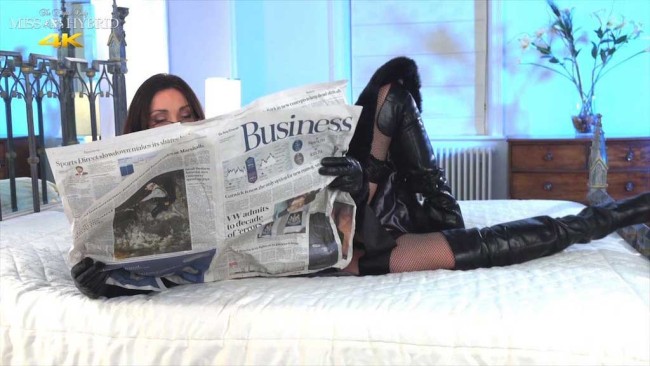 Miss Hybrid 4K Thigh Boots And Wet Pussy Ultra HD Video Update Sticky Pages And A News Flash
Miss Hybrid 4K thigh boots and wet pussy.
Lord B's newspaper has just been delivered while he is away on business. Miss Hybrid answers the door, she is in mischievous mood and is wearing a pair of leather thigh boots, fur coat and not much else. Feeling frisky she heads back to her bed with Lord B's paper to create a news splash of her own! The glass dildo hits the spot but mistress is not satisfied and fancies some more varied orgasmic play.  A touch of leisurely anal play combined with a powerful orgasm by rubbing her clit and fingering her g-spot until her pussy is soaking wet. Miss Hybrid lies back on the bed admiring the now soaking wet newspaper and the mess she has created carefully folding the sticky pages back together.
Please watch the YouTube friendly sample video below and click the sample photo to visit misshybrid.com to see the full Uncensored, hard core 4K Ultra HD video.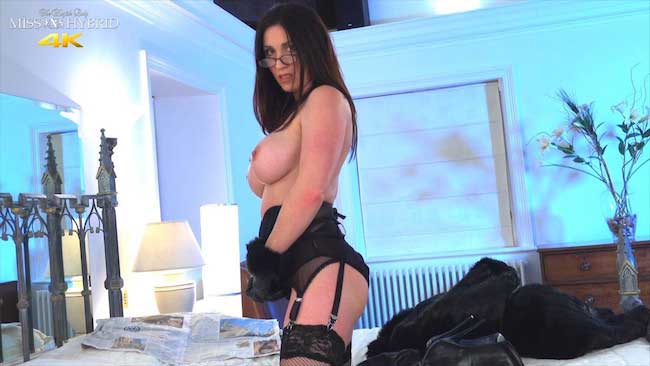 To see Miss Hybrid's brand new 4K Ultra HD videos and all of Miss Hybrid's HD videos and photos please click here to visit misshybrid.com.
And to keep up to date with all the goings on and comings off at the Manor please click here to visit misshybridblog.com.
---