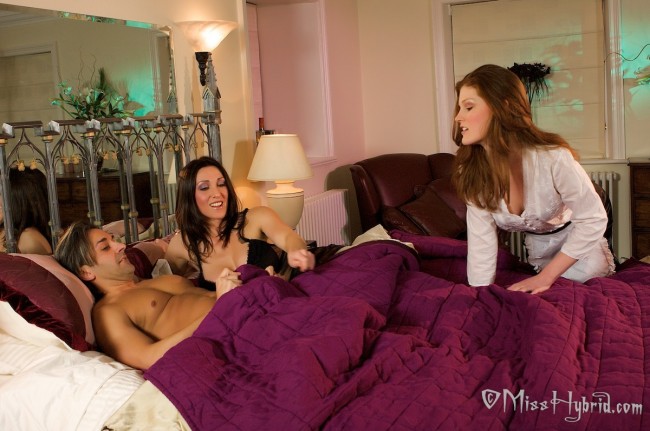 Kinky Mistress Hybrid throws a Hedonist Ball
I've spent most of the week so far trying to get everything organised for the weekend. Kinky Mistress decided that we should have a Hedonists Ball and invited around 20 of her friends for the occasion. The theme? That age old favourite "Vicars and Tarts". A selection of the staff were told that it was compulsory to attend, and to accede to any of the guests requests. Costumes would be supplied. So it has been left up to me to ensure that all of the costumes for the staff will be here and will fit perfectly (I actually had some fun during the measuring up, but that's another story). The men are all to be in evening wear, black dinner jackets and white ties. The trousers, though, are crotchless, so I just hope that the central heating works. We do have side tied thongs in red lycra to wear to cover our dignity to some extent, but if it's cold, it will be painfully obvious. The girls, in maids uniforms (what else?), exceptionally short black skirt and white apron, black seamed stockings and suspenders, and just a black half-cup bra with pink trimming on top. Knickers, pink, fullbacked, see through and, as with the men, crotchless for easy access. Bowls of condoms for the guests use (raspberry flavoured, of course) to be arranged, lubricant, wet wipes, toys of all descriptions and food and drink. So, it has been a busy week up to now.
My job now, as it approaches 8pm and the arrival of the first guests, is to check the staff. They form up along the hallway, the 5 girls to one side and the 4 men to the other.
"Girls, please lift your skirts for me", I ask.
They comply, and I check that they are all cleanly shaven.
"Good", I say, "now turn around and bend over".
Again, they comply and I lick each arse and pussy in turn to ensure cleanliness and a sweet taste. This job has great perks!
"Okay, very good, you can stand up now".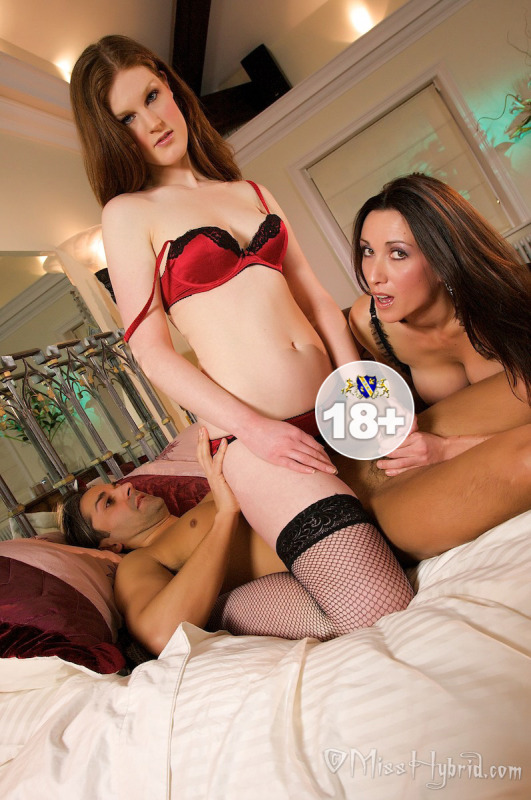 I turn to the men, and I can see that the red lycra of their G-strings is starting to stretch. Now to check the guys – well, I'm not going bloody well taste them – not my cup of tea at all.
Anyway, I tell them, "Guys, pull down your G-strings".
They do so, and I check that each of them is neatly trimmed; just Andy at the end is fully shaven.
"Now, Girls," I say as I pull down my own G-string, "the taste test this time is your job".
Each of the girls takes a dick in hand, pulls back the foreskin on those of us where that is required and gives the head a light sucking. Lucy looks up at me and winks.
Restraining myself, I pull back and say. "Okay, that's enough everyone, we need to save our strength for the guests."
"No complaints, I hope, ladies?", I ask. None seem forthcoming, so I continue.
"Straighten up everyone. Lucy, you're with me, the rest of you all know your posts, so let's get to it.". G-strings are pulled back up, skirts stroked down, and they all go about their pre-appointed tasks.
The doorbell rings. The first guests have arrived. I go to the door and open it to Mr and Mrs Cooper-Jones (Ian and Heather), a couple in their 30's. Both are wearing long coats against the cold night air. I usher them in, Lucy helps the lady with her coat revealing a black, full cup basque (and the cups are full to overflowing!) with fishnet stockings attached. She is wearing red silky French knickers, split half way up each side, with a pink trim, and black thigh length boots with a 3 inch heel. Looking at Mr Cooper-Jones, you could have mistaken him for your own parish vicar at first. He has on the regulation vicar's collar and black shirt, with vestment over the top, and it's only when he turns and you can see from the side, that you notice the trousers poking out from under the vestment are only the bottom part of the legs, held up by elastic around his knees.
I pass the coat to Lucy to put away, and guide the guests through to the main ballroom, where Jilly and Paul take over.
Come and see what went on at Kinky Mistress Hybrid's Hedonist Ball
This is the first part of an account of Kinky Mistress Hybrid's Hedonist Ball, written by her Personal Assistant, Felix The Worm
Felix Has his own site, showing the private life of Kinky Mistress Hybrid, please feel free to have a look.
---