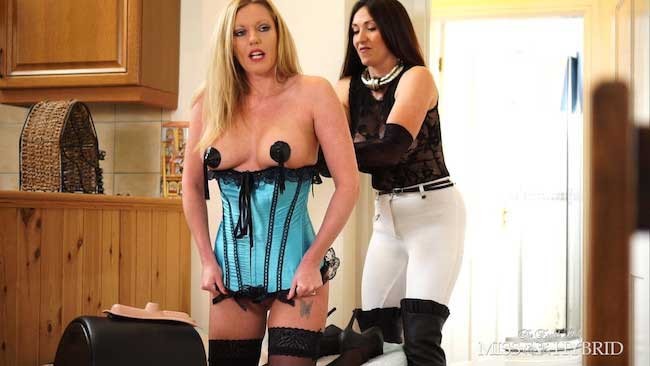 Nipple Tassels Sybian Ride With A Strapon Finish Holly Loves A Good Fuck And Breaks Miss Hybrid's Bed As She Rides To Orgasm.
Nipple tassels Sybian ride Holly Kiss and Miss Hybrid.
It's party season at the Manor and Miss Hybrid and Holly are having a bit of an undressed rehearsal. Miss Hybrid is wearing her favourite leather, thigh high boots over stunning tight white jodhpurs and a see through lace top with long opera gloves. Holly has gone for a stunning electric blue corset, stockings, stilettos and a wonderful pair of nipple tassels to complete the sexy look. Both ladies love to party and fuck so what better than to combine the two. A ride on the Sybian and a fuck with the strapon. Miss Hybrid helps Holly with the corset, not too tight but just right to show off her tits and tassels. With the corset sorted mistress puts on the strapon belt and chooses a cock with a little help fro Holly. Now the sexy, kinky fun begins. Come and watch in full High Definition glory as Miss Hybrid and Holly fuck and ride the Sybian to a bed breaking orgasm.
Leather thigh boots and stockings.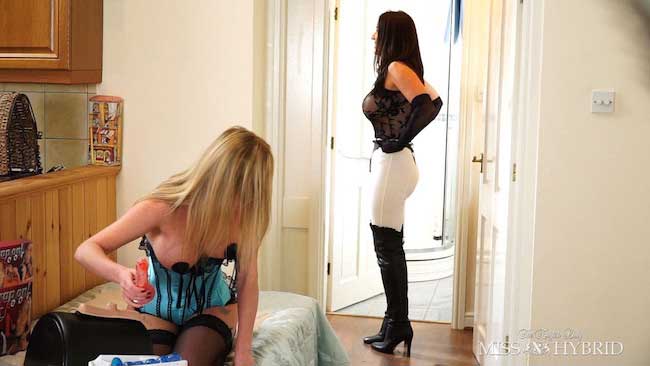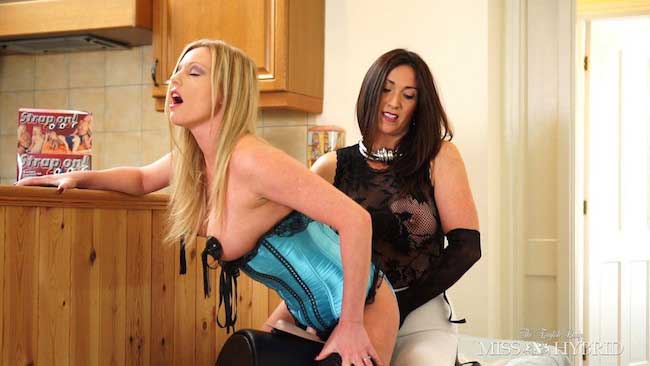 To see the complete Uncensored, hard core, high res, high bit rate HD video. The accompanying high quality super size photos and all of Miss Hybrid's HD videos and photos please click here to visit misshybrid.com.
And to keep up to date with all the goings on and comings off at the Manor please click here to visit misshybridblog.com.

---