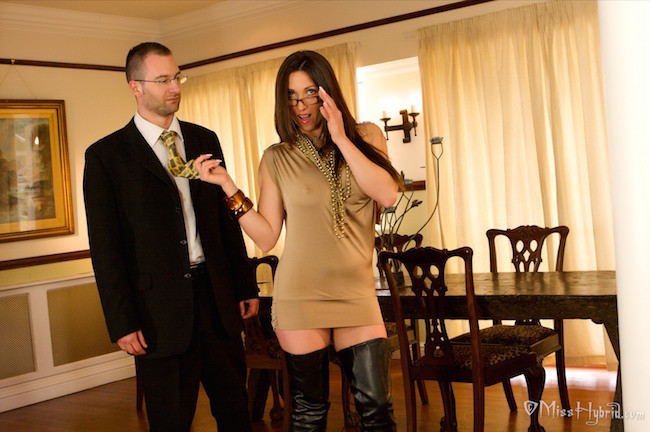 Miss Hybrid Members Kinky Stories Thigh Boots Fuck
Miss Hybrid Thigh Boots Mistress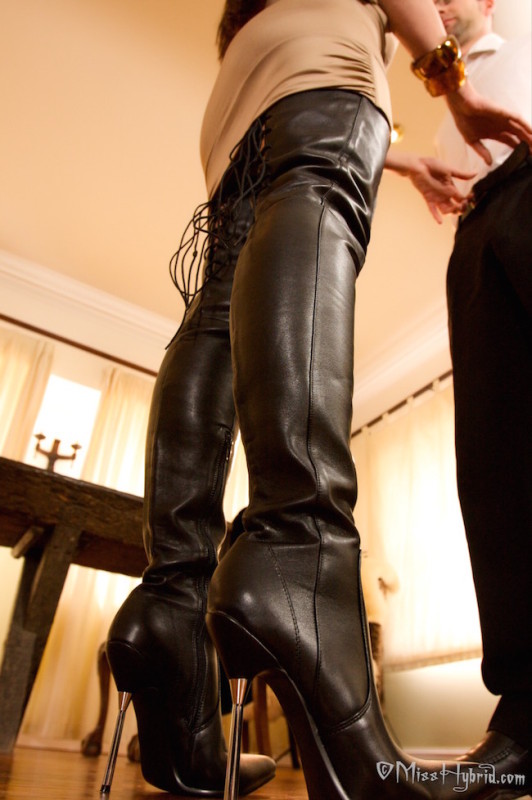 We haven't seen each other in months. Our last time was marked by near constant passion, and sealed with matching silence. So it's fitting that when Miss Hybrid returns, it is without a word.
The door closes. Miss Hybrid walks in and ignores my 'hello.' She steps across the room. *Click. Click. Click.* Her heels strike, sharp against the bare floor. Perhaps it is the poise she lacked before; something more determined and confident than I remember. Her eyes attack mine with a predatory stare. There is no hello kiss. No smile. She drops to her knees.
Miss Hybrid YouTube Channel Click Here
Practiced fingers caress my crotch. I stiffen and Miss Hybrid traces the outline in the fabric, grasping it fully as it strains against its confines. Miss Hybrid gives me another squeeze, opens my pants and tugs them down until my cock springs free, hard and eager. Miss Hybrid gives it one, two, three firm strokes of her hand, and then it disappears into her mouth.
Miss Hybrid leather thigh boots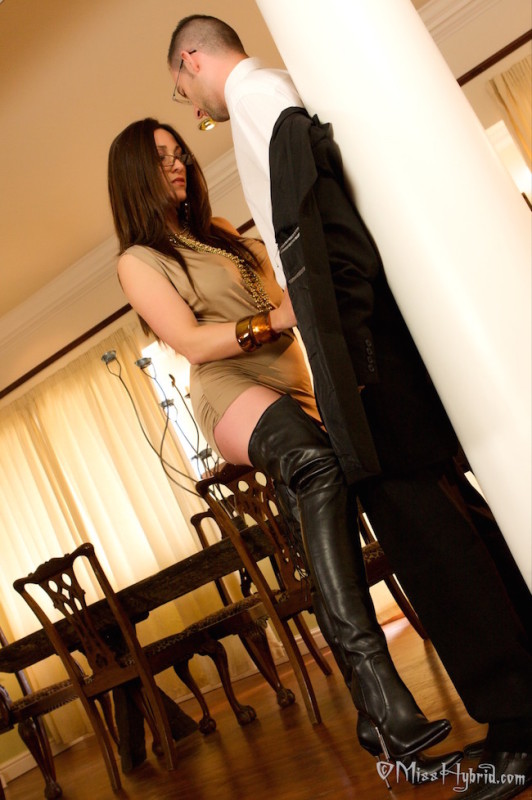 I try to touch her, but Miss Hybrid brushes away my hand as if to say, "this isn't for you." I am as hard as I can humanly achieve, but she wants me harder; to turn me into stone. There is no intimacy here. Only hunger and desperate thirst. Miss Hybrid is relentless and feverishly works the rigid and tender flesh without any regard for me. She sucks and strokes with a passion she never showed me before. My body stiffens. She brings me to the edge and I hurtle into the abyss with her. She lets me grasp her head for dear life as she inhales me and drinks me down. I reflexively try to thrust into her, and she rides me like a boat on rough seas. I'm barely aware of her gulping with each burst.
When I stop twitching, she takes me out and licks me clean. Not a drop is lost. Satisfied, Miss Hybrid looks up and sees me at last. She smiles, looking in my eyes, and sighs with satisfaction. She licks her lips to savor the last taste, and then turns, heels clicking softly as she walks to the bedroom and unbuttons her blouse.
To see all the Miss Hybrid Uncensored, Hard Core, High Res, High Bit Rate HD videos and High Quality Super Size photos please click here to visit misshybrid.com
and to keep up to date with all the goings on and comings off at Miss Hybrid Manor please click here to visit misshybridblog.com